CH Seafarer's Blue Inde Skies (Inde)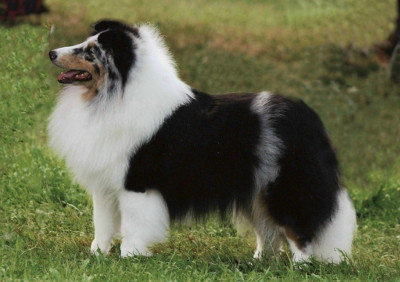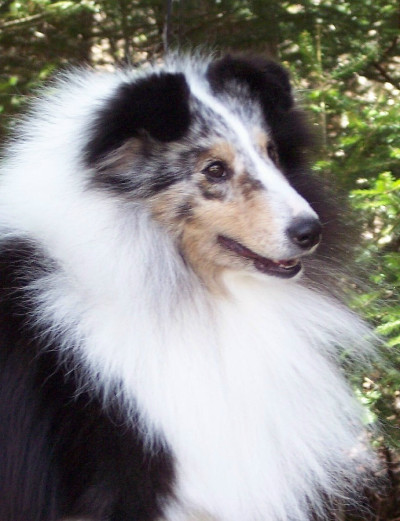 Inde is a striking blue merle who has been a lot of fun to grow out and show to his championship. A balanced body and easy movement were the perfect compliment to his sunny disposition. Inde sired his first litter of five, producing all four colors, and a nice mix of girls and boys.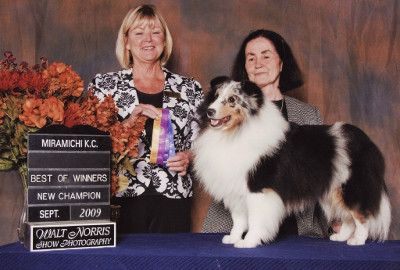 Inde finished his championship on 27 September 2009 at the Miramichi Kennel Club under Judge Sandy Gelinas. Thank you for the win.
In De Pedigree
Whelped 06/2007
Sire
Ch Seafarer's Tyee
Sire
Am/Can Apple Acres Expedition ROM ROMC
Sire
Ch Apple Acres Odyssey Armani ROM
Dam
Ch Trevanne's Dominique ROM
Dam
Ch Prinhill Easy Spirit ROMC
Sire
BIS Ch Macdega Asterisk ROM ROMC
Dam
Prinhill Puffen
Dam
Ch Prinhill Sweet Talkn
Sire
Ch Shamont Lasting Impression
Sire
Ch Apple Acres Odyssey Armani ROM ROMC
Dam
Shamont Alexis
Dam
Ch Prinhill Easy Spirit ROMC
Sire
BIS Ch Macdega Asterisk ROM ROMC
Dam
Prinhill Puffin